I have a new listing in my
Etsy store.
A gold twisted bead and crystal necklace. Take a look: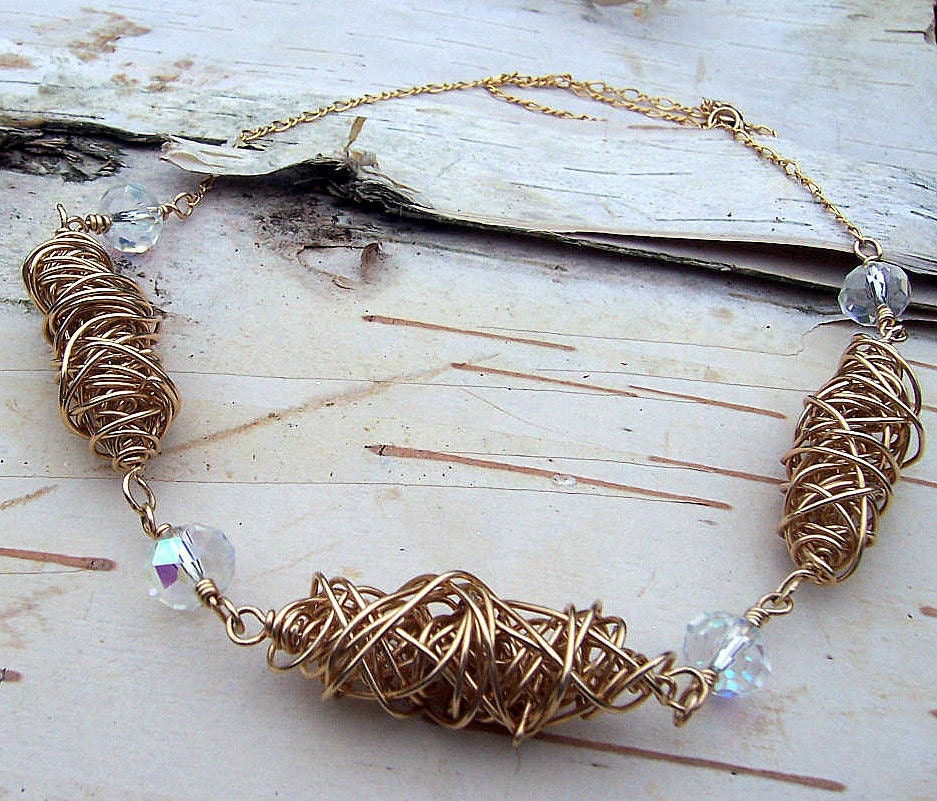 I created the beads using around 2 1\2 feet of 14k 18 gauge gold filled wire.
The beads are around 1 1\2" in length and just shy of a 1\2" wide.
I measured and cut approximately 2 1\2 feet of wire. I made a wrapped loop at one end of the wire, wrapping around the wire twice. I measured 1 1\2" down the wire and made another wrapped loop at the other end. I wrapped around the loop twice, then taking the and of the wire, I started wrapping loosely along the length of the bead, then began to wrap up and down in a chaotic pattern. I tucked the end of the wire inside the "chaos".
The beads have a nice weight to them. Combined with the ab crystals I think it looks good!
In the future ( notice I am not committing to a specific date!) I will post a picture tutorial on how to make twisted beads. Ok. Now that I have said this, I guess I'll have to follow through!